LEARN It! Challenge 10

of 21
UN SDG's – Goal #7 – Ensure access to affordable, reliable, sustainable and modern energy for all
Welcome students, to our seventh session exploring the United Nations' Sustainable Development Goals! Our focus today will be on goal number seven, Affordable & Clean Energy. This goal strives to ensure access to affordable energy for all, reduce global energy consumption through efficient and sustainable practices, and promote innovative technology. We'll explore what it looks like when people have access to affordable and clean energy as well as ways that we can work together towards these goals both locally or in our global communities. We'll also learn about the negative impacts of using non-renewable sources of energy and how we can switch over to more sustainable ones.
---
Providing sustainable energy is a Force for Health
Support local renewable energy initiatives, such as solar or wind power projects.
Organize a workshop or event to educate your community about energy conservation and efficiency.
Replace incandescent light bulbs in your home or community with energy-efficient alternatives.
Want to dig deeper…Go to the United Nations Site for more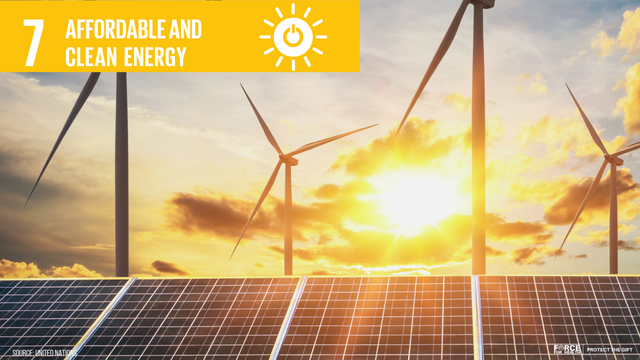 Don't forget to record you thoughts to the "Notes" to the right, or post local examples into your feed and earn your points.