LEARN It! Challenge 19

of 21
UN SDG's – Goal #16 – Promote peaceful and inclusive societies for sustainable development, provide access to justice for all and build effective, accountable and inclusive institutions at all levels
Welcome students, to our sixteenth session exploring the United Nations' Sustainable Development Goals!
Our focus today will be on goal number sixteen, Peace, Justice and Strong Institutions. This goal seeks to promote peaceful and inclusive societies for sustainable development, provide access to justice for all and build effective, accountable and inclusive institutions at all levels. We'll explore how processes of natural resource management can affect peace building in different regions of the world.
We'll also look into how countries can create an environment which is conducive to respecting human rights as well as strengthening the rule of law while combating corruption and organized crime. Join us now to learn more about this important topic!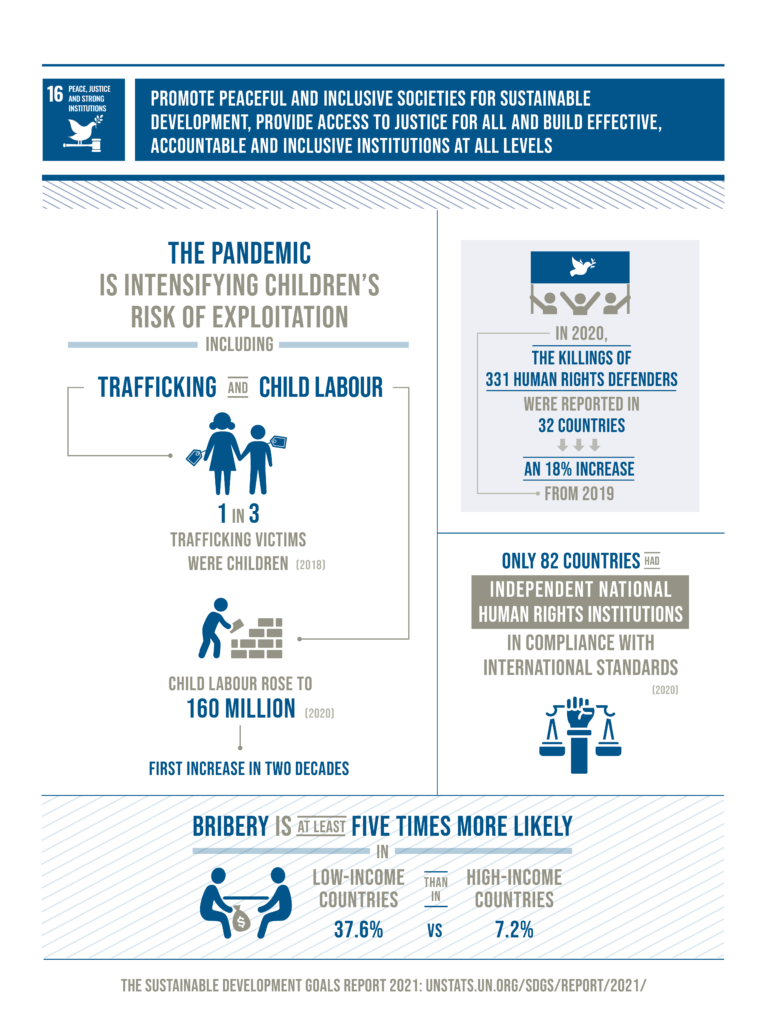 ---
Peaceful, kind, and fair communities help sustain and advance society successes. How can you promote kindness and fairness? Here are some thoughts. Isn't kindness what these are saying?
---
Support local organizations that work to promote peace and justice in your community, such as conflict resolution centers or community mediation programs.
Volunteer at a local organization that provides support and resources for victims of crime and abuse.
Organize a workshop or event to raise awareness about the importance of strong institutions and the rule of law in your community.
Don't forget to record you thoughts to the "Notes" to the right, or post local examples into your feed and earn your points.