LEARN It! Challenge 5

of 21
UN SDG's – Goal #2 – End hunger, achieve food security and improved nutrition and promote sustainable agriculture
Welcome students, to our second session exploring the United Nations' Sustainable Development Goals!
Our focus today will be on goal number two, Zero Hunger.
This goal strives to achieve food security and nutrition for all, eliminate hunger, and ensure access by all people to safe, nutritious, and sufficient food all year round. We'll learn about how hunger affects individuals and communities around the world and ways that we can make a difference right now.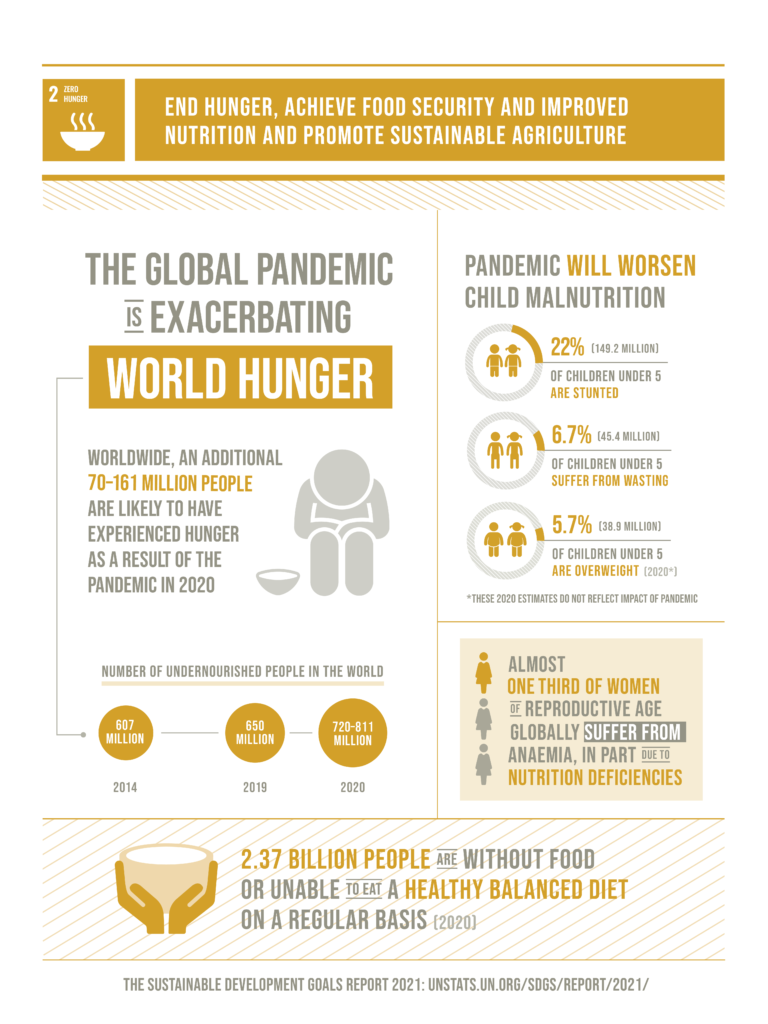 ---
Here are some ideas to think about.
Start a community garden in your neighborhood to provide fresh produce for residents.
Donate to a local food bank or food rescue organization.
Support local farmers by purchasing produce from a farmers market or joining a CSA (community-supported agriculture) program.
Don't forget to record you thoughts to the "Notes" to the right, or post local examples into your feed and earn your points.