LEARN It! Challenge 4

of 21
UN SDG's – Goal #1 – End poverty in all its forms everywhere
Welcome students, to our first session exploring the United Nations' Sustainable Development Goals! Our focus today will be on goal number one, No Poverty.
This goal seeks to end poverty in all its forms everywhere and is a huge part of creating a sustainable world for everyone.
We'll explore what it means to live in poverty and how we can work together to reduce its prevalence and create a better future for people around the world. Study the graphic below and think about local and global issues.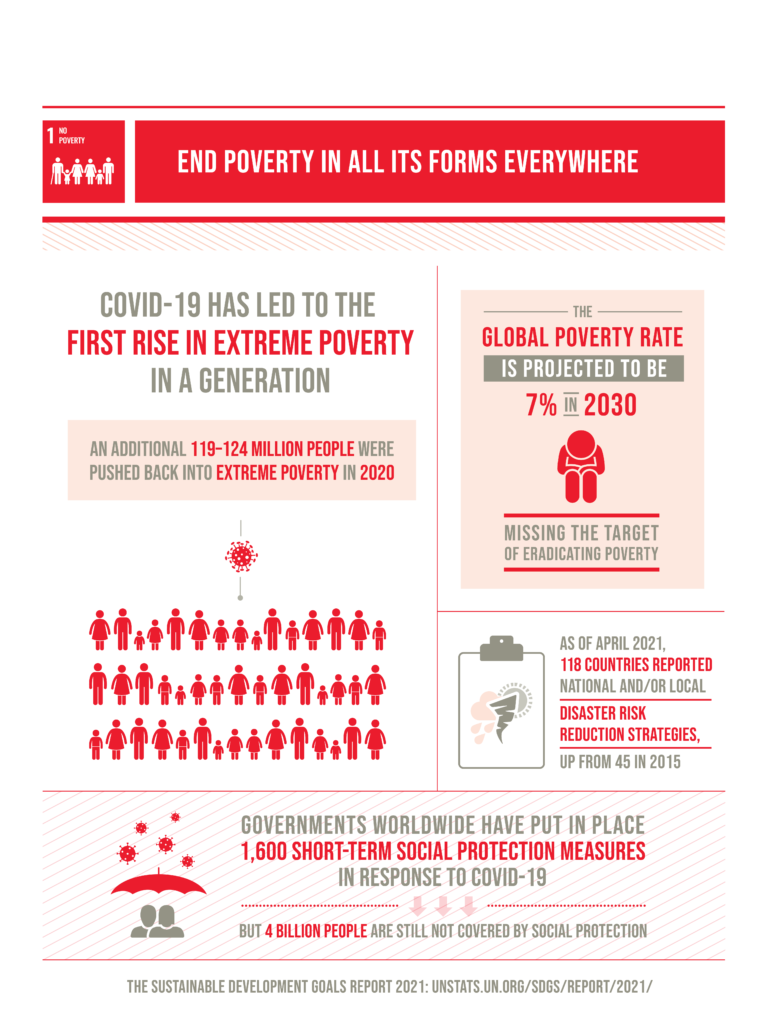 ---
So what can you do? Here are a couple ideas. Use the "Notes" black box to record your thoughts or ideas. Post images of local examples to your feed.
Volunteer at a local food bank or soup kitchen to help provide meals for people in need.
Support local microfinance initiatives that provide small loans to entrepreneurs in low-income communities.
Organize a fundraising event to support a local organization that works to combat poverty in your community.