LEARN It! Challenge 6

of 21
UN SDG's – Goal #3 – Ensure healthy lives and promote well-being for all at all ages
Welcome students, to our third session exploring the United Nations' Sustainable Development Goals!
Our focus today will be on goal number three, Good Health & Well-Being. This goal aims to ensure healthy lives and promote well-being for all at any age.
We'll look at ways that healthcare systems around the world are helping improve access to health services as well as strategies that individuals can use to lead healthier lifestyles. Together we can build healthier communities everywhere!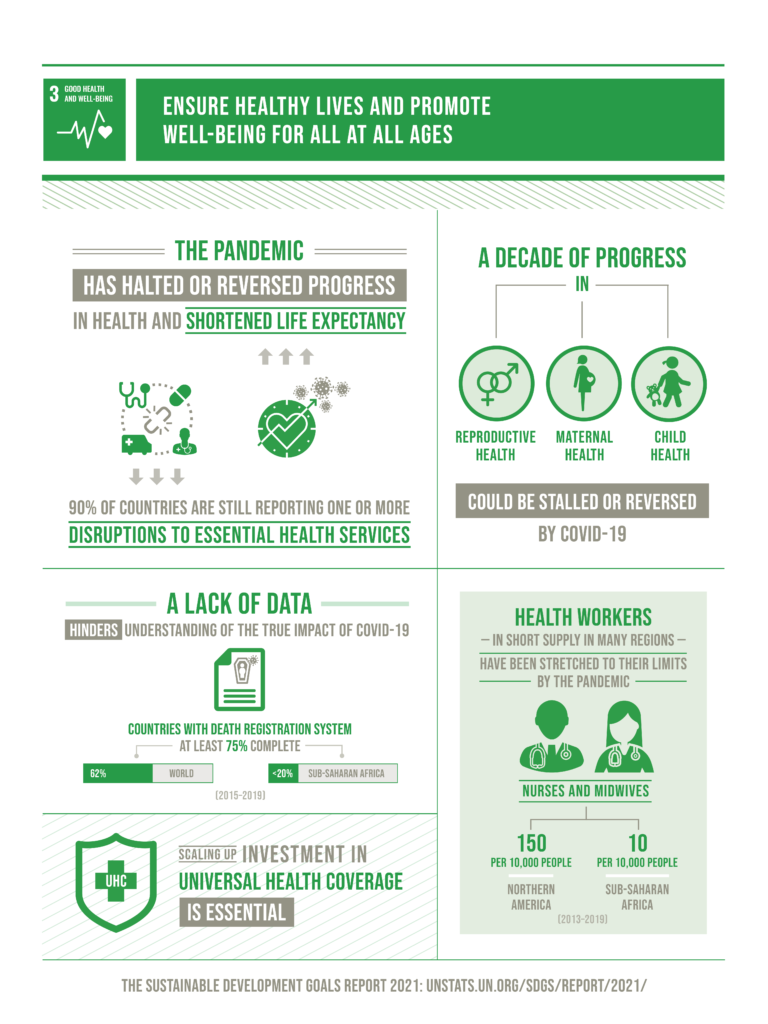 ---
Here are some ideas to consider.
Start a walking or exercise group in your neighborhood to promote physical activity.
Organize a health fair in your community to provide information and resources on healthy living.
Volunteer at a local hospital or nursing home to provide companionship and support for patients and residents.
Note: These are just few examples as there are various ways to achieve each goal and it depends on the community you reside, it's best to research and find out what can be done locally.
Don't forget to record you thoughts to the the "Notes" to the right, or post local examples into your feed and earn your points.