LEARN It! Challenge 9

of 21
UN SDG's – Goal #6 – Ensure availability and sustainable management of water and sanitation for all
Welcome students, to our sixth session exploring the United Nations' Sustainable Development Goals!
Our focus today will be on goal number six, Clean Water & Sanitation. This goal strives to ensure availability and sustainable management of water and sanitation for all by 2030 — with attention paid to those who are most vulnerable such as those living in rural areas or without access due to their economic status or gender.
We'll explore what it looks like when people have access clean water and sanitation services as well as ways that we can work together towards these goals both locally or in our global communities.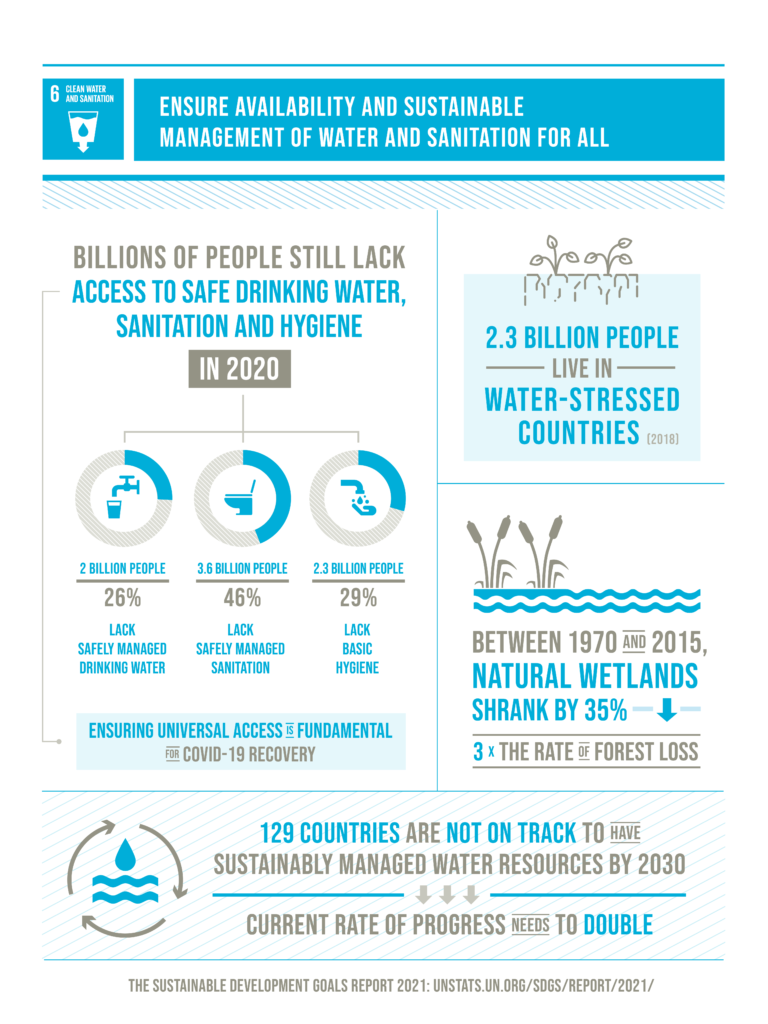 ---
Providing clean and safe water is being a Force for Health
Organize a beach or river cleanup in your community to remove trash and debris.
Support local organizations that work to improve access to clean water in developing countries.
Start a rainwater harvesting or greywater reuse system in your home or community.
Don't forget to record you thoughts to the "Notes" to the right, or post local examples into your feed and earn your points.