LEARN It! Challenge 1

of 9
What is Marstronaut? Overview, FAQ, and Join
STAY WELL - DO GOOD - BE KIND
We will go to Mars in the next decade or two.  Students currently in middle school, high school, or college now will likely be on the mission.  It could be you.  Start training now.
TEAM Marstronaut will be the bridge between classroom learning and STEM-field applications for students of all ages. It will be a vessel for extracurricular learning and opportunities for mentorship and interpersonal growth through the lens of our next challenge: a mission to Mars.
We will focus for the inaugural 10-week session this semester on 3 key themes that are core to the program: 
STAY WELL – DO GOOD – BE KIND.
EARN YOUR PLACE OF IMPORTANCE ON EARTH....AND A CHANCE TO REPRESENT EARTH ON MARS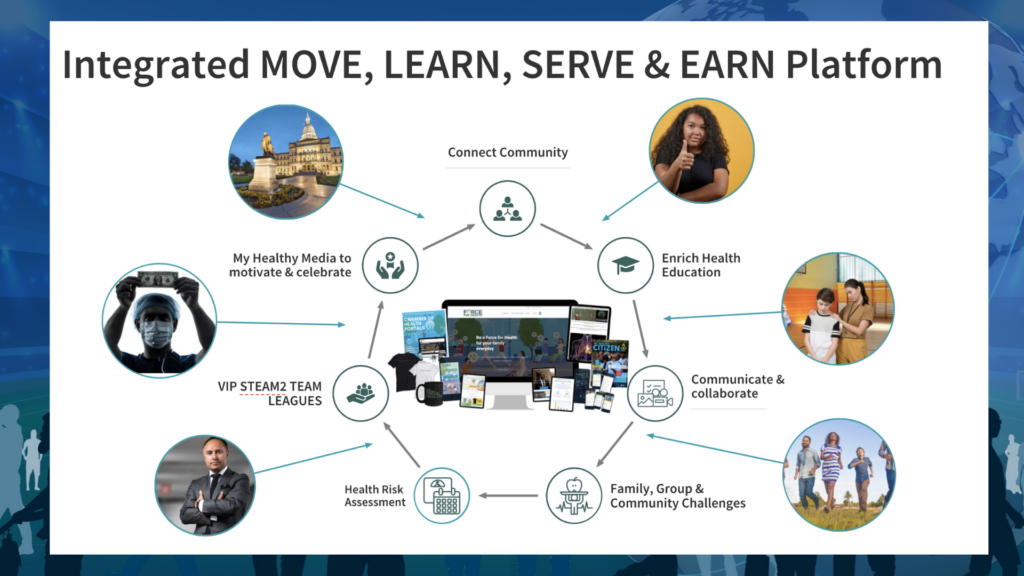 You will learn how use a series of tools for optimal personal and teammate health, equity, teamwork, caring, and kindness. 
You will gain your COVID Prevention Specialist Badge and also explore these concepts with experts in zoom and online self directed challenges. 
Crisis Management:
We on Earth are in a planet-wide pandemic.  Our first task will be to be STEAM Team members
Personal Health Optimization:
You must be active and fit, with good range of motion, and healthy eating habits. You will be able to assess yourself, make a plan, and use real time trackers for your own use, and for friendly competition with your colleagues or use your "sweat equity" to earn point, badges, and dollars for yourself, your team, or your causes.
Cognitive Skills Improvement and Resiliency:
You must be able to understand basic science, technology, engineering, arts, and math concepts and use problem solving critical thinking skills to perform mission duties and to deal with any crisis that arises.
Social and Emotional Status Optimization:
You must be kind and inclusive. You will need to work with other people and cultures over long periods of time in isolation, close quarters, and in stressful situations.  You will learn about cultures, historic structural racism, bullying, kindness, and support techniques.
Spirituality:
You will learn techniques of mindfulness for relaxation, passion, and motivation. You will gain a deeper understanding of your faith and those of fellow occupants of the Earth.
Space Science:
The history of astronomy, astronavigation, GPS, planetary science, physical principals, earth science, ecology, will be employed as challenges such as space suit design, rocketry, and sustainable food in outer space are explored with subject matter experts, and potentially field trips, and lab experiments.
Dual Use:
When we consider a project as a team and come up with an IDEAS project, we will focus on the use in space or Mars exploration, but also the relevance to immediate use on Earth to help others.
AND HAVE FUN AS YOU MOVE, LEARN, SERVE, AND EARN YOUR WAY TO ALL SORTS OF POSSIBILITIES