The Force for Health® & Alphas Launch
Strategic Initiative
to Advance the Dream Together
The Force for Health® Network is honored and humbled to work with some select Alpha Phi Alpha Fraternity Chapters across the Southwest region, for a new, custom-built, national health, civics and STEAM-based program specifically designed to:
Help sustain the DREAM, legacy and impacts that Dr. Martin Luther King, Jr. made in this world

Promote happier and healthier citizenship for communities that care

Build fellowship and leadership skills while creating community impacts on issues important to its mission
Involve participants in creating digital media and content to better prepare for an information technology based workforce
Impact minority health disparities and outcomes within a single generation
Increase pathways for participants into community health worker pipeline opportunities
Promote intergenerational mentorship opportunities
Promote fun and healthy competition by gamifying and rewarding healthy citizenship engagement outcomes
Create new, sustainable, and "easy to execute" campaigns that will generate new revenue streams
Proposed Markets for beta February 2020 Launch Markets – LA, AZ, OH
Main Contact: Josh Williams, National Project Director
Programs Offered: 2 12 week programs – 2020 Spring and 2020 Fall
Cost: Basic Level Programs are FREE with *Premier offerings between $5 – $99/year
*100% net proceeds will benefit the various hosting LEAGUE partners.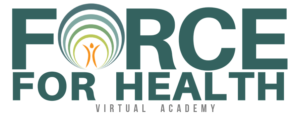 Sign up for our newsletter here
Check out our STEAM2 Ambassador News and Announcements

Why a Force for Health Project Now?

Snapshot of Current Health Disparities
Recently, there has been uptick of younger (35 – 49 yrs) African Americans getting sick from diseases that are more prevalent in older age group (50-64 yrs), which is worth concern and call to action now.  Yes, individual decisions play a large role, but so do the Social Determinants of Health, so it will take a highly coordinated and collaborative approach to educate our citizens and civic leaders to this alarming trend to start reversing this rate back down as quickly as possible.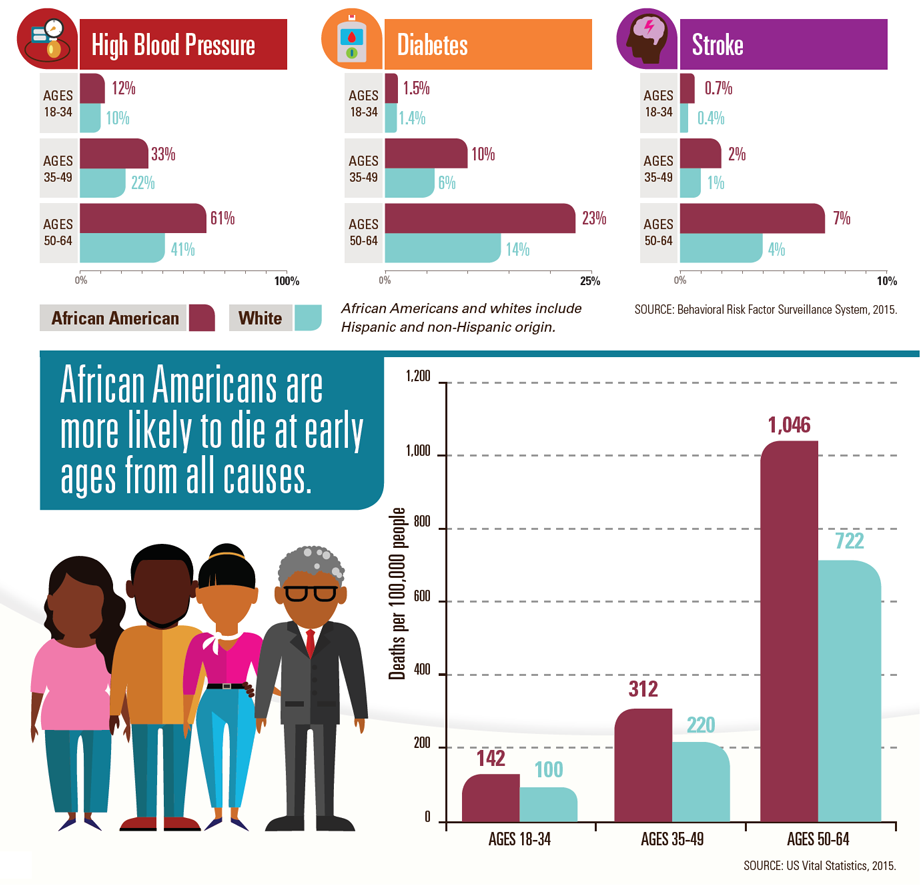 African Americans are at highest risk for the top 5 health conditions that cause sickness and even death, starting with babies…
As babies – Infant mortality rates are 2.5 times higher than all other races, regardless of income ( https://www.usnews.com/news/healthiest-communities/articles/2019-08-01/black-babies-at-highest-risk-of-infant-mortality
Stroke – Risk of having a first stroke is nearly twice as high for African Americans as for white Caucasians, and African Americans have the highest rate of death due to stroke (source: https://www.cdc.gov/stroke/facts.htm)
Diabetes – African American have the second highest diabetes rates, behind Native Americans and Pacific Islanders
Heart Disease – More than twice as likely to die from heart disease than other whites and hispanics
Cancer – African Americans are have highest incident rates of lung and prostate cancer, along with the highest death rates, adding breast cancer death rates, as wellcauses
Force for Health® Intern Projects to Demonstrate Why This May Be the Case
We all can be the FORCE for CHANGE...
but it starts with owning your own health now,
then working with others to challenge the inequities
that are affecting health outcomes for ALL Americans
The goals of the program will be:
Challenge participants to be proactive about their own health now, with access to free resources and health tracking tools
Connect interested participants with community learning and impact engagement projects designed to build leadership and management skills, and add to their resume or portfolio of deliverables
Incentivize engagement by gamifying activities into a Healthy LEAGUE Challenge, with an opportunity for prizes and recognition within the Force for Health® Network
Increase access and exposure to multiple health and science-based population health and impact based professional pipeline development
Create measurable impacts and health outcomes collaboratively
Develop a new, sustainable revenue stream that is easy and fun to execute 
Help build a replicable and scalable model that can grow into a National Program, then shared with other Divine Nine members who want to follow
Upcoming Timelines for 2020