Welcome Healthy Citizens of Pennsylvania
Because Population Health is a TEAM Sport.
What position do you play?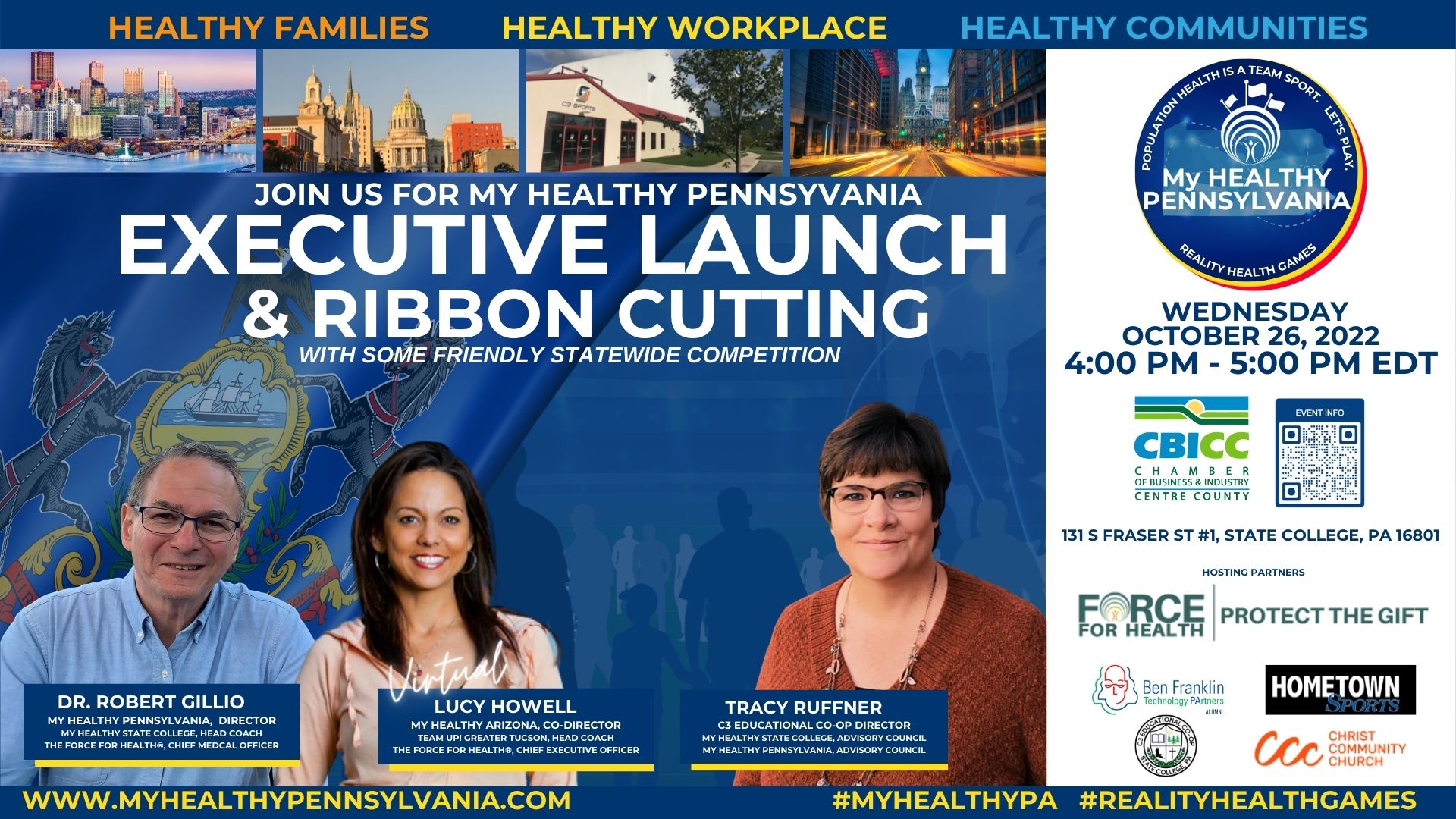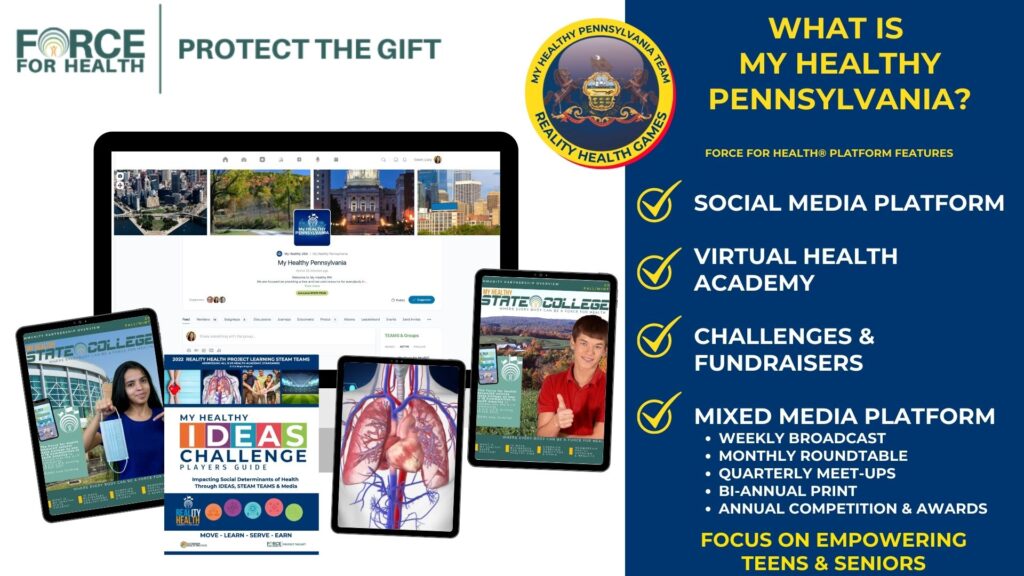 Activating My Healthy Pennsylvania Teams in the Reality Health GAMES 2022-2023
Please join us our team today!
Get started for free and let's MOVE, LEARN SERVE & EARN points and rewards together.
Please join us for a special Executive Launch and Ribbon Cutting as we activate My Healthy Pennsylvania™ into play, focused on gamifying the practice of healthy citizenship as we MOVE, LEARN, SERVE and EARN points, recognition and even prizes in the 2023 Reality Health Games.
We will be awarding 10 in-kind, Force for Health STEAM TEAM Starter Tech Grants (includes 3 Group leaders and up to 15 360° Ambassador licenses valued at $1,000) to area schools, non-profits, faith-based, and public sector agencies and  organizations, as part of our launch and activation phase.  Must register for this event and join our community as FREE Basics Member at www.MyHealthyPennsylvania.com to be eligible to participate and win.
My Healthy Pennsylvania™ is a new type of statewide Chamber of Health system, mixed media brand and platform produced and developed by The Force for Health® Network, a PA and AZ based company (Ben Franklin Techcelerator 2021 Fall Cohort) focused on total solutions for improving population health outcomes for individuals and leaders that care.
This event and initiative will be hosted by Dr. Robert Gillio, Chief Medical Officer of the The Force for Health, as the state's Team Leader and will be featuring special guests and partners, such as the Centre County Chamber of Commerce, C3 Educational Co-Op team TEAM, and Hometown Sports Magazine.
The in-person event will be held at the Centre County Chamber of Commerce, 131 S Fraser St #1, State College, PA 16801, with live Facebook broadcast that will stream from 4:00 – 5:00 pm EDT.
If you live in Centre, Mifflin, Juniata, Huntingdon County and are a community leader from the education, healthcare, business, non-profit, or public space and would like to learn more, please join us in person, or virtually, and help our state compete in the Reality Health Games this school year, starting right here in Central PA.
Register for our Kickoff to be Eligible for Giveaways!
& Join My Healthy Pennsylvania TEAMS for FREE!