Among the countless disparities Latinos face, the way in which people's brains age might differ based on their race.
That is what researchers at University of North Texas Health Science Center at Fort Worth will study after reciving increased funding for large-scale Alzheimer's biomarker study from the National Institute of Health (NIH). Mainly, they will be looking into health gaps in brains aging between Mexican Americans compared to their white peers.
"To successfully battle and ultimately prevent or treat a complex disease such as Alzheimer's, we need to understand how this disease and other forms of dementia affect our nation's diverse communities differently," Dr. Eliezer Masliah, director of the NIA Division of Neuroscience, said in a press release.
This award was made to the University of North Texas Health Science Center's Health and Aging Brain Among Latino Elders-Amyloid Tau and Neurodegeneration, which is expected to total $45.5 million over five years.
The program will have "the ability to better classify/categorize participants into groups by type of dementia and stage of the disease. This will help facilitate potential enrollment in future studies."
Why are these Studies Important?
Alzheimer's disease is a common affliction of old age and accounts for approximately half of all late-life dementias.
In fact, there is one new Alzheimer's case every 65 seconds.
More than 5.7 million Americans live with Alzheimer's disease — a number expected to rise to 14 million by 2050, according to a March 2018 report by the Alzheimer's Association.
Studies suggest that Latinos in the United States are 1.5 times more likely to develop Alzheimer's disease than white non-Latinos.
According to the latest CDC projections, Latinos living with Alzheimer's will rise from 430,000 in 2014 to 3.2 million in 2060. That is a more than seven-fold increase in that span.
A recent study showed that dementia responsible for nearly three times more deaths than widely believed; more specifically, researchers estimate that dementia is to blame for 13.6% of deaths.
In 2010, the total estimated worldwide cost of Alzheimer's related disease was $817.9 billion, roughly 1% of the global gross domestic product (GDP). By 2060, Alzheimer's will cost Latino families a cumulative $2.3 trillion.
This issue is genedered, too. Over 60% of Alzheimer's patients are female. Women of color, including latinas, face higher risks than their white peers — due to factors including genetics, lifestyle, and socioeconomic risk impact the rate of Alzheimer's among Latinos.
"Measuring additional biomarkers in the Latino population will provide important clues to guide approaches to target the right disease processes in the right people at the right time," Masliah said in press release.
New Spanish-Language Assessment Tool for Alzheimer's Disease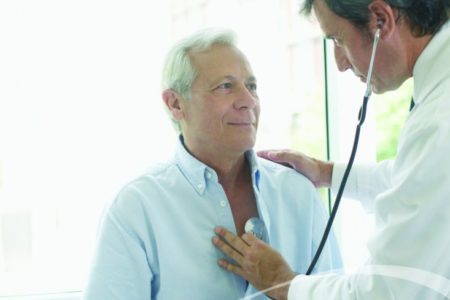 It is essential to promote policy change to address systemic cultural barriers to brain health equity and access for Latinos, including providing information in the Spanish Language.
About 37 million Latinos in the U.S. speak Spanish at home, and several doctors are speaking up on important alzheimer's information and assessment tools in Spanish.
That's why this World Alzheimer's Month, a group of researchers based at Harvard Medical School and Universidad de Antioquia, published this article, "The Latin American Spanish version of the Face-Name Associative Memory Exam is sensitive to cognitive and pathological changes in preclinical autosomal dominant Alzheimer's disease."
The main aim of the study was to determine whether performance on the Latin American Spanish version of the Face-Name Associative Memory Exam (LAS-FNAME) can differentiate between cognitively intact carriers of an autosomal dominant Alzheimer's disease mutation and their study suggested that the LAS-FNAME is sensitive to early clinical and pathological changes and can potentially help track disease progression in Spanish-speaking individuals.
According to Alzheimer's Disease Centers Latino Special Interest Group (ADC Latino), 70% of Latino participants enrolled in Alzheimer's Disease Center (ADC) studies reported Spanish as their primary language. Yet, Spanish language access across Alzheimer's studies is minimal.
More studies should discover new clinical biomarkers and Spanish language assessment tools to improve Alzheimer's disease in the Latino community. Further studies should also explore other cultural, medical, or genetic risk factors that influence the condition in the Latino community.
NIA recently updated its website with a new Spanish-language health information landing page: www.nia.nih.gov/espanol. Current information is available on subjects such as Alzheimer's disease and related dementias and clinical trials and other aging-related health topics.
Learn more about Alzheimer's Disease, and its impact on Latinos!
Disease and its Impact on Latinos
The post Why a Large Scale Alzheimer's Study is Critical for Latinos appeared first on Salud America.
Recommend

0

recommendations
Published in Fuerza por la Salud