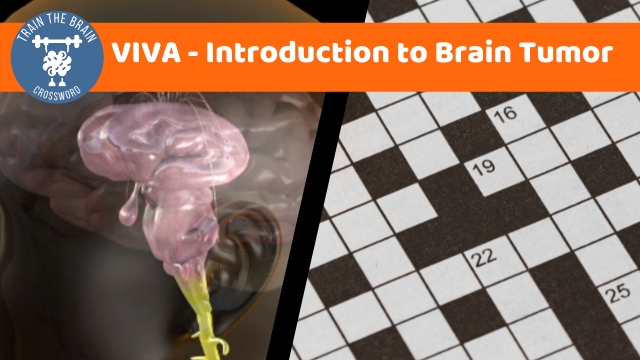 VIVA Introduction to Brain Tumor Crossword
1. A brain ....... forms when the cells clump together to form a mass known as a brain .....
2. The most common type of brain tumors begins in the ..... cells.
3. Brain tumors can be .... , which means they do not contain cancer cell, or malignant, which means they are a type of cancer.
4. The most common type of symptoms of brain tumor are ...., which usually are worse in the morning, seizures, changes in personality, nausea or vomiting, changes in speech or vison, problems balancing or walking,
X
Congratulations! You just earned 100 Live it! Coins for Training your Brain towards health!
Recommend

0

recommendations
Published in Force for Health® Games