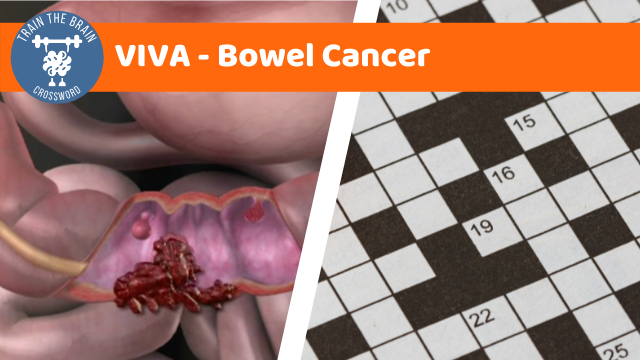 VIVA Bowel Cancer Crossword
1. Bowel cancer also known as colorectal cancer usually begins in the
2. The large intestine is apart the ..... tract
3. Many bowel cancers develop from tiny growths called....
4. Tiny amounts of what are released from the tumor before any symptoms develop
5. The digestive tract made up the colon and the .....
6. The bowels job is to absorb water and nutrients from food and turn waste products into
7. Where is the colon and rectum located?
X
Congratulations! You just earned 100 Live it! Coins for Training your Brain towards health!

Recommend

0

recommendations
Published in Force for Health® Games