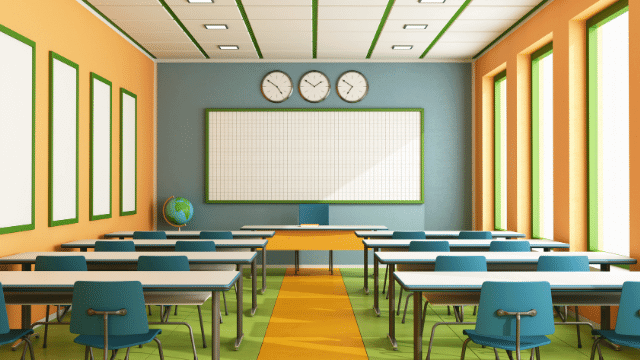 Join the Force for Health® School Zone
For student leaders
Make your community a better place to live in
Gain valuable leadership experience
Meet people with similar interests
Acquire volunteer and service experience
Gain exposure to careers in healthcare
Learn useful skills in event-planning and community outreach
For teachers and administrators
How can we help our nation's youth learn to make healthy decisions each day? We see many young people struggling with obesity, substance abuse, reckless driving, and other behaviors that put their health and longevity at risk.
With a Force For Health Club, schools can give students the space to learn how to make decisions that will benefit their own health and learn how to then share that knowledge with others.
Force For Health (FFH) clubs can benefit students and the school community in countless ways. FFH clubs provide:
On-campus

student leadership roles

Exposure to

career opportunities

Opportunities for

service projects

and

service-based learning
Real-world experience

working with the community

Promotion of health and well-being to help students maximize time spent at school
In an effort to close the gap between what administrators are able to provide and what students need to be successful, we have developed a template to establish a Force For Health club in your school. The club will act as a liaison between the national, non-profit Force For Health organization and your school. Involvement in Force For Health activities will enable individuals in your organizations to learn skills to make healthy choices, live a lifestyle that meets their health goals, and share knowledge and experiences to help others do the same.
Force For Health clubs look different all over, but share the goal of allowing members to learn, live, and share their knowledge. We have provided material that may be useful in the creation of a Force For Health club, as well as a compilation of further resources that may be of use.
We urge you to consider the establishment of a Force For Health Club (FFHC) in your school. The cost of an FFHC are determined by the resources available in your organization, but effective clubs need not require more than time and enthusiasm from members and club leadership. The benefits of enabling your students to make conscious decisions to improve the well-being of themselves, their loved ones, and their communities at large. We can all do something to take better care of ourselves and those we care about; let a Force For Health Club be a starting point for your students to take that journey.