View the video, reinforce it with this transcript, and earn your points with a short quiz.
Proper wound care is essential for preventing infection and aiding the healing process. Learning how to dress and clean wounds will go a long way in making this process as risk-free as possible.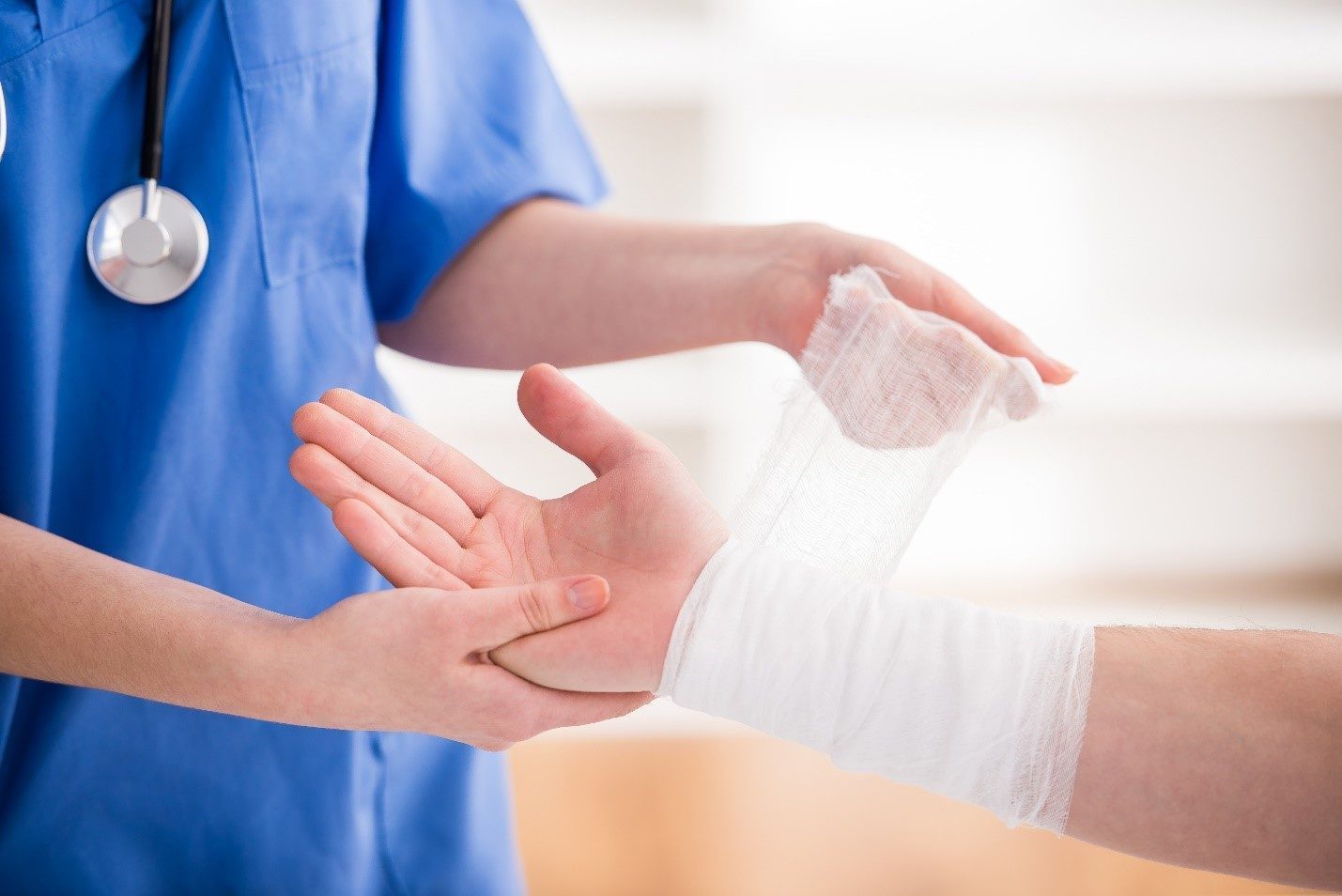 Wound Recovery First Aid
First, wash your hands thoroughly before attempting to clean a wound. If there is not a clean water source nearby, consider carrying disinfectant wipes or hand sanitizer to clean your hands with so that you are able to clean your hands in the event of an injury.
Before cleaning or applying any dressing, make sure that the wound has stopped bleeding. If the wound is not stopping by itself, apply light pressure to help stop the bleeding.
Wash the wound with clean water. Use tap water if available. Wash around the wound with soap. Do not put soap, hydrogen peroxide, or any other disinfectant directly into the wound. Remove any dirt or debris from the wound with sterile tweezers.
Use a first-aid antibiotic ointment to disinfect. Cover the wound with a thin layer of ointment. Petroleum jelly products, such as Vaseline, can help too.
Adhesive bandages for smaller wounds and gauze with medical tape for larger wounds can all help keep the wound clean. Make sure that the dressing is clean and sterile.
Replace the dressing whenever it is wet or dirty. Do this at least once every day to ensure that the risk of infection is minimized.
Whenever you change dressing, monitor for signs of infection.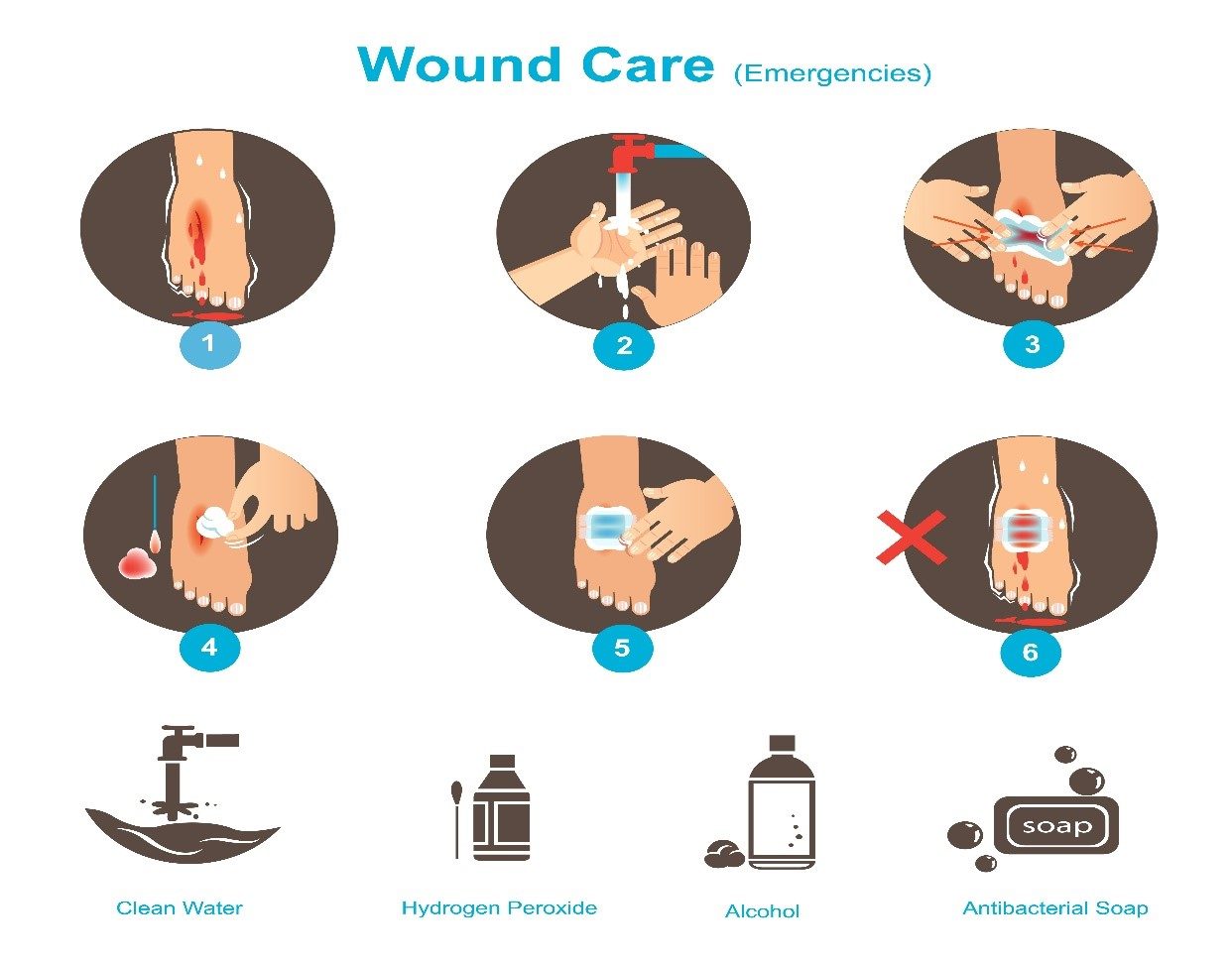 Signs of Infection
Pus or leakage from the wound
Red skin around the wound
Worsening pain
Yellow crust and sores that resemble blisters
Worsening swelling
No improvement after a week
Fever
Red streaking from the wound
Foul smell or odor emanating from the wound
If you notice any signs of infection, seek medical care immediately. You may need to take an antibiotic.
Note: Ensure that you are up to date on your tetanus vaccine. Puncture wounds can cause a serious, potentially life-threatening illness.
(Sources: https://www.mayoclinic.org/first-aid-cuts/basics/art-20056711; https://www.webmd.com/skin-problems-and-treatments/skin-infection-signs#1)