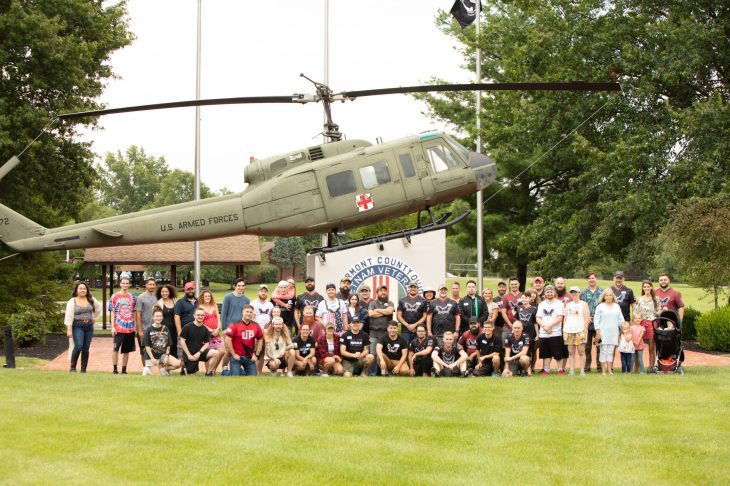 Video games relieve stress, foster fun and camaraderie for Veterans
Many active-duty service members and Veterans play video games to relieve stress, connect with friends and have fun. Here are three community resources you can connect with to learn about electronic sports (esports) and gaming events for Veterans.
Live Esports tournaments for Veterans
Warrior GMR Foundation is a non-profit founded by Josh Otero that connects Veterans, active military and community members via esports tournaments. These are competitive tournaments where military teams, such as Air Force Gaming, compete at multiplayer video games like "Valorant," "Rocket League" and "Super Smash Bros."
"We are building communities through gaming," said Warrior GMR Foundation Chief Executive Officer Josh Otero. The foundation's mission is to empower communities to build connections and help people improve their physical and mental health.
Click here to learn more about Warrior GMR Foundation and join its Discord channel. Discord is a free voice, video and text communications app popular with gaming communities. Users can talk to each other, host or participate in online events or hang out with friends.
24/7 Veteran gaming community
REGIMENT Gaming is a military gaming community that focuses on uniting military service members and Veterans through the power of gaming. REGIMENT has nearly 20,000 members and has raised over $100,000 for Veteran non-profit organizations.
REGIMENT Gaming's chief executive officer is a Marine Corps Veteran and former professional gamer who co-founded REGIMENT to prevent Veterans from dying by suicide. "REGIMENT is nothing like your average gaming organization," said CEO Chris Earl. "We use gaming to build camaraderie and prevent military suicide. Our community of thousands of Veterans is here for you. You are not alone. We have your six here at REGIMENT."
REGIMENT hosts weekly online events and prize giveaways, and it has volunteer staff on its Discord channel to assist anyone who wants to connect with a VA resource or just talk.
Click here to join the REGIMENT Gaming community and sign up for its Discord channel.
Weekly Veteran community Twitch stream
Brick by Brick Vets is a weekly Twitch community stream produced by Air Force Veteran Eric Gyamfi and Army Veteran Justin DiSantis. Twitch is an interactive livestreaming platform popular with gamers and podcasters. Gyamfi and DiSantis are enrolled in the Esports Management program at Shenandoah University in Winchester, Virginia.
"We wanted to build a community to get Veterans the help they need from VA and get them talking to one another so they don't feel as isolated," DiSantis said. "Eric and I are best friends, and we used gaming as a way of overcoming life stresses and feeling purpose."
Click here to tune in weekly to Brick by Brick Vets at 8 p.m. EST.
Recommend

0

recommendations
Published in Force for Health® Network News, My Healthy Veteran