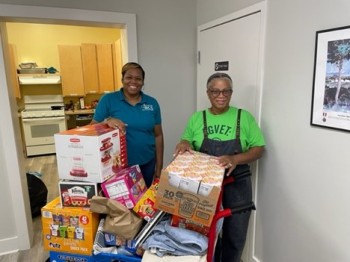 VetServe 2023: Mark your calendar, national day of service is April 21
Make the pledge to serve during VA's National Volunteer Week, April 16-22, 2023. Whether you choose to plant a tree, package boxes at a local food bank or offer to serve with a nonprofit, what matters most is that you go out and engage. VetServe is a celebration of service and a call-to-action aimed to encourage the nation's 19 million Veterans, their families, caregivers and survivors to join VA in supporting a national day of service on April 21. 
In preparation for VetServe 2023, Veterans, families, caregivers, survivors and organizations can do these three things:  
Organizations are encouraged to visit RallyPoint & Together We Served to post opportunities, success stories and outcomes of successful Veteran volunteer service in the community. 
Start planning now to be a part of VetServe 2023. 
Recommend

0

recommendations
Published in Force for Health® Network News, My Healthy Veteran