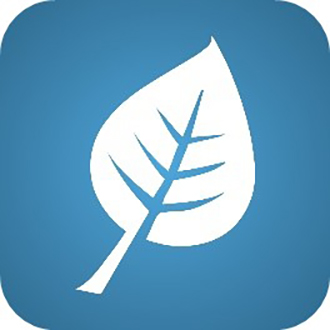 PTSD Bytes: Older adults and mental health apps
In this episode of the PTSD Bytes podcast, host Dr. Colleen Becket-Davenport talks about older adults (age 65 and over) using mental health apps with Dr. Christine Gould, clinical psychologist at the Geriatric Research Education and Clinical Center at VA Palo Alto Health Care System.
Listen here: https://www.spreaker.com/user/11014928/forreview-ncptsd-gould-becket-davenport-
Mental health concerns in older adults
Older adults (age 65+) tend to experience lower rates of mental health disorders, such as PTSD or depression. However, as we age, mental health concerns may look different from those of younger adults. Even if we do not have all the symptoms of PTSD or depression, we may have some symptoms that interfere with our quality of life.
For example, older adults may not report feelings of being on high alert or feeling sad, but do report problems with sleep, low appetite, and issues with memory or concentration. Chronic medical conditions and changes in our bodies as we age might affect what PTSD or depression can look like, or what we worry about.
The rates of death by suicide are highest among older white males. This can be due to mental health concerns, but also chronic pain, problems with sleep and other issues. It's important for all of us to pay attention to mental health concerns in older adults so we may help detect and prevent suicide.
Accessing mental health treatment
Older adults may be less likely to seek mental health services and more likely to share mental health concerns with their primary care provider. This may lead to being prescribed medications instead of being referred to a therapist or other mental health professional. Mobility difficulties, transportation issues and living in rural areas may also limit access to clinic appointments.
Technology and mental health
Technology can help close the gaps in access to mental health services for older adults. Telehealth appointments, smartphone apps, tablets and computers with webcams can enable older adults to receive mental health services from the comfort of home.
Gould frequently recommends two free VA mobile apps to older adults. Mindfulness Coach includes a training program that walks you through learning about mindfulness through readings and practicing exercises. PTSD Coach can be used by older adults with or without PTSD—the app suggests tools to cope with stress that is bothering you right now, even if you don't have a PTSD diagnosis.
Helpful resources
If you're uncomfortable using new technology, think about what matters most to you and then work through any barriers. For example, do you want to use apps to stay connected with family? Or do you want to learn how to use your computer to attend telehealth appointments?
Remember that you've successfully learned new technologies throughout your life, such as ATMs or cordless phones, and can learn more. Technology nowadays tends to be more forgiving than it used to be and has easy-to-use undo functions like a back arrow. A friend or family member can provide support, and handouts and simple written instructions can also help.
For any older adult who would like help with technology, there are many available resources. VA has some simple guides to help people learn about the basics of smartphones or tablets, and step-by-step guides for Mindfulness Coach and PTSD Coach.
There are also videos that demonstrate how to use the different VA mental health apps. Senior centers and libraries may offer tech support drop-in hours or classes. And a program called Help at Hand has free videos to help people learn about digital literacy, such as how to stay safe online, and how to create and manage passwords.
With support and resources, you can learn to use new technology to help your mental health at any age.
Additional links
If you are a Veteran who is experiencing a crisis or supporting a loved one who is, dial 988 then press 1 for immediate assistance, or chat online at VeteransCrisisLine.net/chat.
Recommend

0

recommendations
Published in Force for Health® Network News, My Healthy Veteran