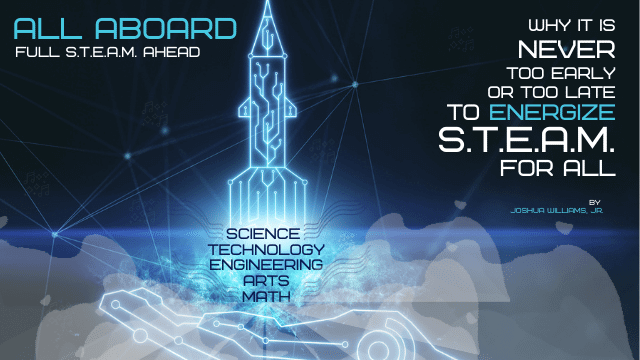 All Aboard for STEAM – Special Launch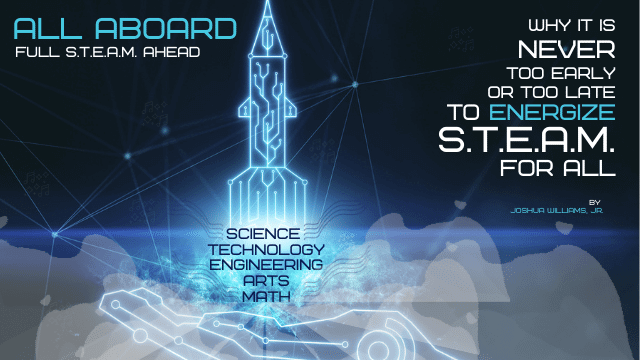 On Saturday May 1, 2021 at 8:00 est/7:00 cst, the official launch on the long-awaited book, All Aboard… Full S.T.E.A.M. Ahead will be introduced to the world and available for Preorder Sales. This event is being Streamed LIVE on Facebook, www.joshuawilliamsjr.com and www.theforceforhealth.com.  All proceeds  will  support  S.T.E.A.M. training to youth and adults.
It will also unveil the OFFICIAL S.T.E.A.M. Educational Challenge, where graduates from ANY educational entity could donate a book to any elementary, middle, high school, college, or university of their choosing to enhance the S.T.E.A.M. curriculum. When you go to purchase a book, it will ask if it is a donation for the STEAM Educational challenge. Your support to strengthen the S.T.E.A.M. curriculum at our educational entities are very important and they need our help. Thank you and I look forward to speaking with all of you on Saturday, May 1 – which is my birthday celebration as well.