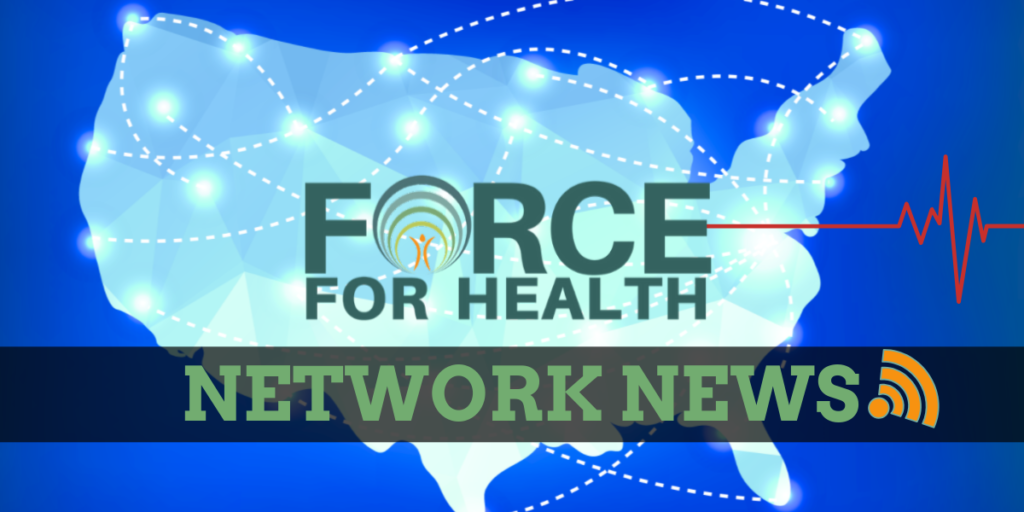 10 Things Businesses Can Do to Ensure a Healthier Future Workforce
On November 2, 2016, over 100 participants from the business sector and community converged at a forum entitled, "Engaging Greater Cleveland Businesses for a Healthier Generation," to discuss strategies for preventing obesity and promoting wellness throughout Greater Cleveland.
A business panel of six representatives served as the convening panel hearing from 6 panels spotlighting work in Greater Cleveland in the following areas: research/data, early childhood, schools, providers, community organizations, and businesses. The dialogue underscored the range of programs underway to help tackle childhood obesity and highlighted the interest from the business community to become increasingly engaged in these efforts.
The convening made it clear – the time is right to pursue stronger partnerships across sectors. It was also clear that businesses are primed to be part of the conversations and initiatives to establish lasting and impactful outcomes.
The private sector can play a pivotal role in elevating existing programs, helping launch new ones and in connecting skilled individuals and organizations committed to helping Greater Cleveland children grow and lead healthy and productive lives.
GREATER CLEVELAND CAN THRIVE AS A HUB OF BUSINESS GROWTH AND OPPORTUNITY; BUT THAT'S ONLY POSSIBLE WITH A HEALTHY WORKFORCE. BUSINESSES AND COMMUNITY STAKEHOLDERS NEED TO COME TOGETHER TO ENSURE A HEALTHY WORKFORCE FOR TOMORROW.
PAUL BAKUS, PRESIDENT
NESTLE CORPORATE AFFAIRS
Recognizing the need to take urgent collective action, the National Academies of Sciences, Engineering, and Medicine launched the Roundtable on Obesity Solutions in 2014 to engage leadership from multiple sectors to solve the obesity crisis. The roundtable represents 12 different sectors and in­cludes four innovation collaboratives (ICs).
Innovation collaboratives are ad hoc activities associated with roundtables, and they generally focus on developing and supporting on-the-ground solutions. Among the Roundtable's four ICs is the CEO Innovation Collaborative (CEO IC). The CEO IC seeks to galvanize private sector engagement in simple, scalable, and sustainable com­munity efforts to prevent childhood obesity and cata­lyze local business involvement in positive efforts to achieve healthier communities.
I WAS PLEASED TO PARTICIPATE IN CLEVELAND'S HEALTH MEANS BUSINESS FORUM AND HAVE T HE OPPORTUNITY TO SPEAK ABOUT A C AUSE THAT ALIGNS SO CLOSELY WITH OUR OWN ORGANIZATIONAL HEALTH AND WELLNESS INITIATIVES THAT INCLUDE CREATING HEALTH-FOCUSED PROGRAMS FOR YOUTH IN OUR COMMUNITY.
Serve as an advocate
Community organizations and others are eager to engage businesses to bolster childhood obesity prevention policies, such as K-12 health education standards through targeted policy maker engagement and education.
Focus on the whole family
Businesses can offer wellness programs that focus not only on the employee but on the family as a whole. The more wellness is encouraged, the more it can also "trickle down" to other family members. Summer is a particularly helpful time as children are out of school and often in need of supplemental nutrition, health and fitness programs.
Be a Volunteer
Business leaders can help encourage their employees to volunteer in the community, and may even consider adopting a community organization, child, school or school garden.
Offer incentives
The more businesses understand the nuances of employer-based plans, the more they can promote and provide wellness services to staff and family members. There are often discounts and other incentives to participate in healthy eating and physical activity efforts that should be made available and promoted to employees.
Be a mentor
Business leaders can provide mentorship to children and adolescents, including efforts to learn about various jobs in the area as well as the importance of health and wellness. Mentorship can also be directed to organizations working to promote and grow their initiatives.
Address social determinants of health
There is a growing recognition that childhood obesity stems from societal issues like poverty and other social determinants of health like lack of transportation, adequate housing, a living wage, affordable child care or access to healthy food. Business leaders can help bring to light these systemic issues.
Provide a "home base"
Develop a platform to share on an ongoing basis what organizations and businesses are doing around health and wellness; identify the "right" relationship building tool to get to know each other better and to solidify a regional approach.
Build a communications campaign
Establish a coordinated messaging and outreach structure that aligns disparate business and community leaders under a united set of goals, messages and framework.
Develop a directory of services & organizations
Compile a list of Greater Cleveland community organizations and their current obesity prevention efforts; simultaneously compile business directory.
Identify synergies with innovative technology
As technology was a theme throughout the meeting, leverage online and other web-based opportunities that build relationships and programming.
Recommend

0

recommendations
Published in Force for Health® Network News