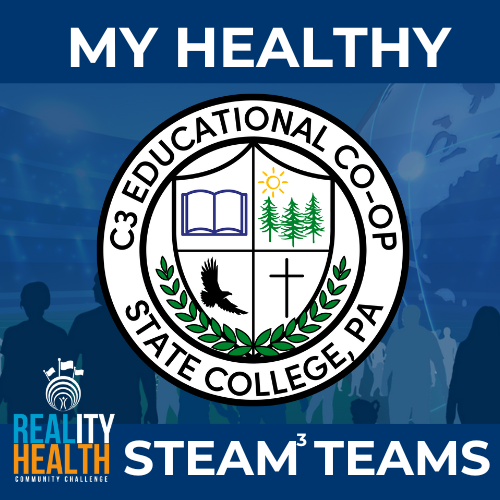 C3 Educational Co-Op: Healthy STEAM TEAM
Get Started
This team or group is currently closed
Welcome to our 360° Ambassador STEAM Team for C3 Educational Co-op. This is a healthy, virtual community for those supporting our fundraising efforts in the Reality Health Games.
Every action you do here will earn points for yourself, our team, and even our community and state, so let's MOVE, LEARN, SERVE and EARN together!
All participating students will also be part of a separate IDEAS STEAM Team, a subgroup of this community, and will be working towards their own healthy IDEAS, as they tackle the social determinants of health issues that matter most, then presenting them to the community in the spring.
This group is part of My Healthy State College, My Healthy Centre County, and My Healthy Pennsylvania TEAMS, as well.