In celebration of National Hispanic Heritage Month, Alliance for a Healthier Generation is sharing a series of stories about Latino health champions.
These champions come from different backgrounds and have different passions and interests.
The one thing they all have in common is that they work year-round to create health equity and a more just, equitable, inclusive, and healthy future for children and families.
Read about them below and stay updated for more champions through Oct. 15.
Bianca De León: Community-Building to Connect Kids to Positive Experiences
Bianca De León grew up speaking both English and Spanish with her single mother in their community along the U.S.-Mexico border. She had a loving network of cousins, aunts, uncles, grandparents, and great grandparents.
Now, as a mother, she continues to forge these strong loving connections with her own children.
She also forges these connections in her community.
De León is a community builder who is passionate about improving the health and lives of young people in the Paso del Norte region, which includes parts of Texas, New Mexico, and Mexico.
"I believe every kid deserves the opportunity to be connected to a positive experience," De León said, according to Healthier Generation. "We know that when kids are connected to these experiences, they have better health outcomes."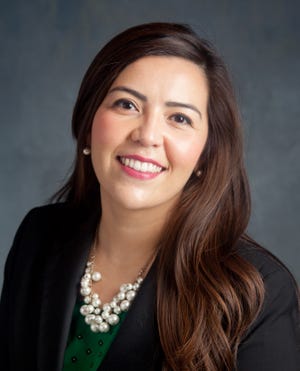 One of her strengths is ensuring kids are connected to positive experiences and trusted adults through afterschool and summer programs.
She has done some incredible work as former Program Officer at the Paso del Norte Health Foundation in El Paso, Texas (82.9% Latino). She led an afterschool initiative in West Texas and Southern New Mexico, and Ciudad Juarez, Mexico.
"If you think back on your childhood, chances are there was that one afterschool or summer program that was formative in your life," De León wrote in a blog for the Paso del Norte Health Foundation.
De León knows that quality afterschool programs enable children to bond with trusted adults while providing a safe place to learn, play, and grow with their peers.
"[These programs] produce kids who are less likely to skip school, do drugs or get in trouble with the law and more likely to succeed academically and to exhibit positive social skills and healthy behaviors," De León wrote.
Alejandro Diasgranados: Teacher of the Year
Growing up, Alejandro Diasgranados was inspired by a teacher who shared his Afro-Latino identity.
Now, as an elementary school teacher himself in one of Washington D.C.'s most vulnerable and overlooked schools, Diasgranados seeks to provide representation and support to remove barriers to his students' success.
This includes partnering with a local nonprofit to integrate healthy cooking lessons into the curriculum, as well as staying in constant communication with his students when they switched to virtual learning during COVID-19.
Diasgranados knows how important healthy food is for students' health and success. He learned from his abuela who would take the bus to another town to get healthy food and ensure his plate was filled with colorful fruits and vegetables.
However, beyond living in a food desert, he faced many other barriers as a teacher.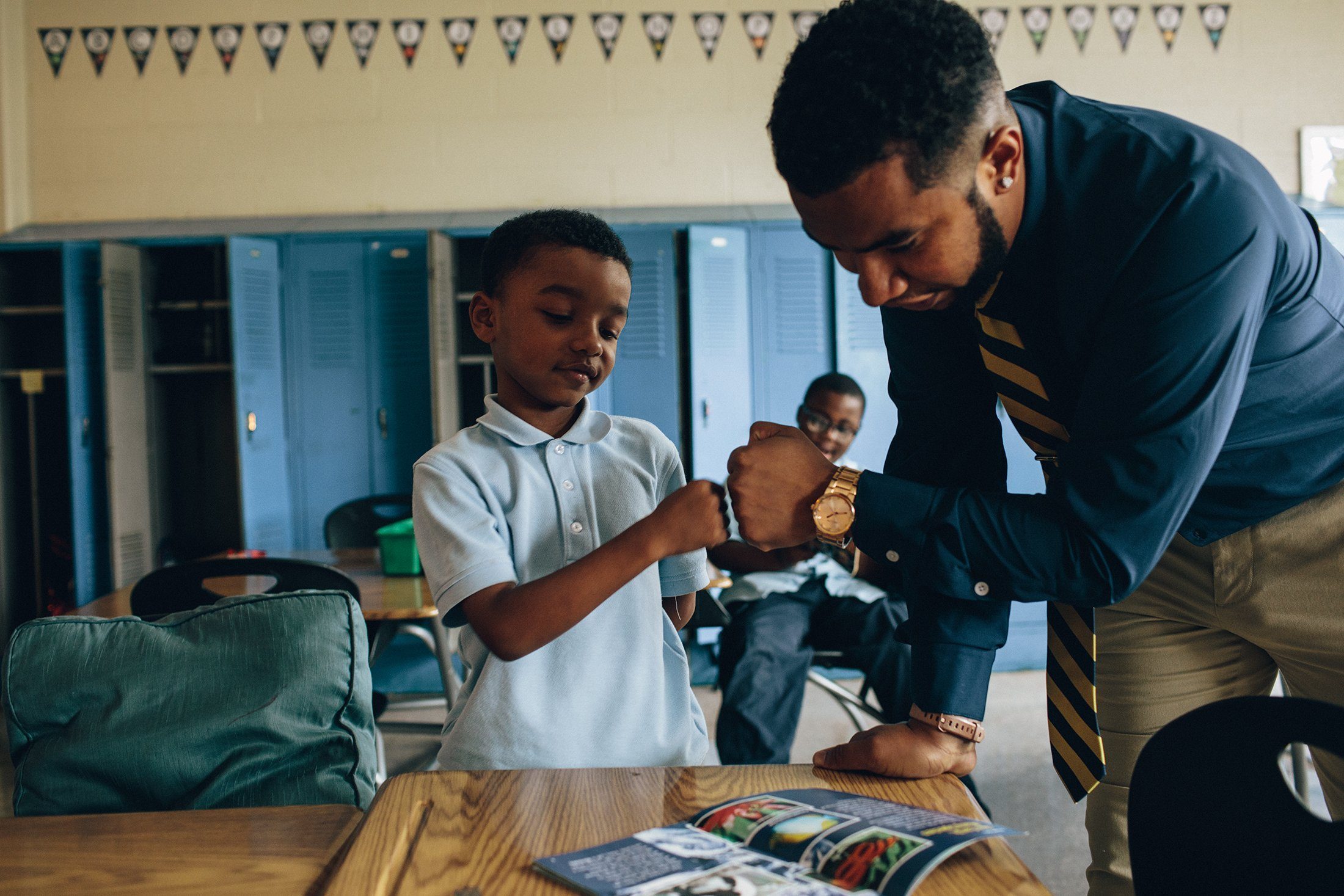 For example, Aiton Elementary was one of D.C. Public Schools' "priority schools," where students had a history of low tests scores. Thus, teachers were pressured to raise their tests scores. Moreover, the demanding curriculum was inflexible to the fact that students were typically reading several levels behind.
In 2018, at age 26, in his third year teaching, Diasgranados became the Aiton's most senior teacher when his coworker, friend, and mentor, Quay Dorsey, quit.
That year, Aiton Elementary averaged a teacher-turnover rate of 44% and the school went through four principals in seven years, according to Sarah Stodder with the Washingtonian. Dorsey, who stayed longer than most colleagues, wanted to focus on teaching over test prep.
Even in the turmoil, Diasgranados still managed to create one of the highest achieving classrooms in Aiton while finishing his Master's in Education from Johns Hopkins in 2018.
In June 2020, his efforts earned him the National University 2020 Sanford Teacher Award for Washington D.C. The Sanford Programs annually recognizes and rewards 51 of the nation's top inspiring teachers — one from each U.S. state and Washington, D.C.
"[These are teachers] who engages students in inspirational learning opportunities, supports student resiliency, develops strong connections, instills a sense of curiosity, and promotes a strong student voice," according to their website.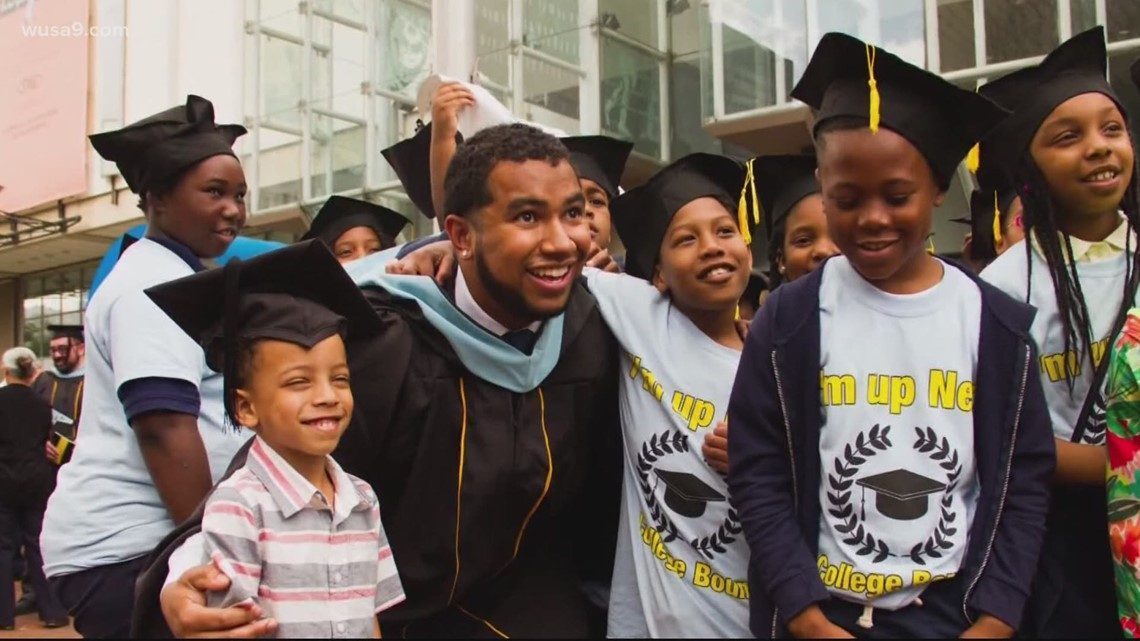 Five months later, D.C. Mayor Muriel Bowser named Diasgranados District of Columbia's 2021 Teacher of the Year.
"Outstanding educators like Alejandro Diasgranados help students connect what they learn in the classroom to the world around them and inspire them to be life-long learners," Bowser said.
In 2021, National University recognized Diasgranados as 2020 Teacher of the Year on the Drew Barrymore Show.
He was also selected among four finalists for the 2021 National Teacher of the Year, which is run by the Council for Chief State Schools Officers.
"A truly transformational teacher must effectively collaborate with parents, students, teachers, and community stakeholders and must not only focus on academic success, but school culture as well," Diasgranados wrote in his finalist application.
"Recently, Alejandro met with U.S. Secretary of Education Dr. Miguel Cardona and Deputy Secretary of Education Cindy Marten to discuss how the Department of Education can help provide equitable and inclusive learning environments for students across the nation," according to Healthier Generation.
Stay updated for stories about more champions, like Mario Reyna and Carlos Santini, from Healthier Generation.
What Can You Do to Promote Health Equity?
Learn about health equity for Latino kids in your area.
Just download a Health Equity Report Card from Salud America! at UT Health San Antonio.
With the report card, you can find maps and data visualizations on rates of adults with no high school diploma, data on preschool enrollment, and the rate high school graduation as well as dropouts.
You can then email your Health Equity Report Card to school and community leaders, share on social, and build the case to address education issues in at-risk areas!
The post Latino Health Champions for Hispanic Heritage Month appeared first on Salud America.
Recommend

0

recommendations
Published in Fuerza por la Salud