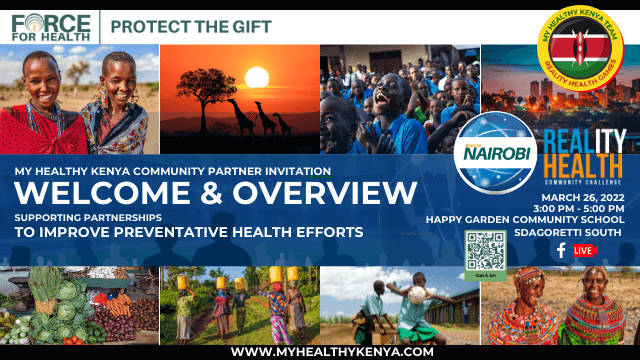 My Healthy Kenya Community Launch
National Force for Health Director, Lydia Votega, is hosting a Community Partners' Welcome and Overview to introduce the Force for Health®  and Reality Health games to Kenya, starting in Nairobi.
If you are a concerned leader from the education, civic, private sector, or healthcare and would like to get learn about how to get involved in finding ways to improve health outcomes by focusing on preventative health education and collaborative solutions, then we welcome you to to join in person, or via LIVE Facebook stream.
This event has taken place already, but you can watch it here.
To RSVP or if you have any questions, please reach out to Lydia Votega, as event host.
Special thanks to the Force for Health African Coordination Team for help and support.
*Please note the time on the calendar shows Tucson, AZ time as 5:00 am – 7:00 am, which is 3:00 pm – 5:00 pm in Nairobi, Kenya.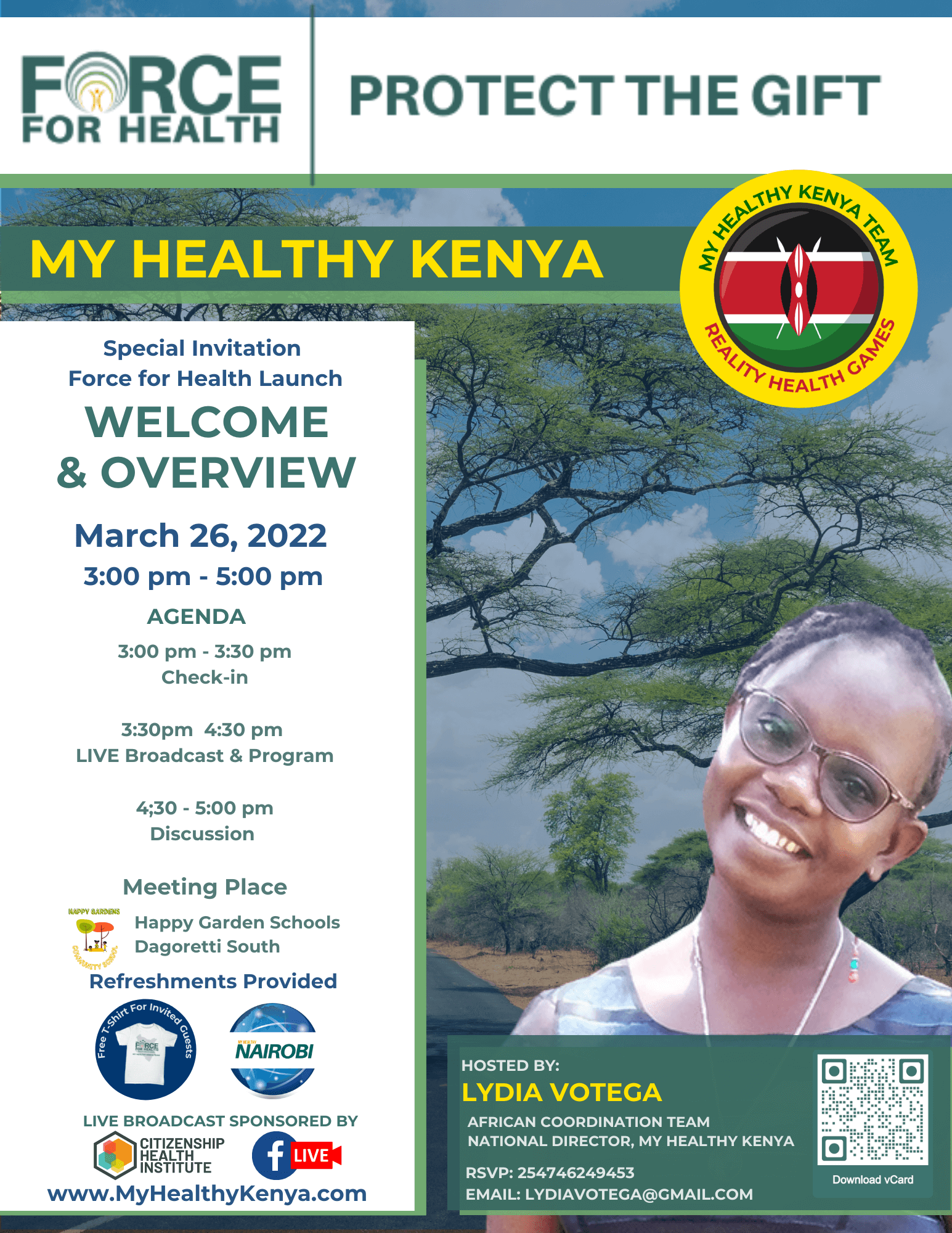 Event Attendees
No attendee found! Be the first one to book!
Next Event
Date

Oct 01 - 08 2023

Time

12:00 am - 12:00 am