In one of America's most populated Latino cities, some people of color are disinclined to get a COVID-19 vaccine.
This hesitation comes in spite of the heavy toll coronavirus has taken on Latinos in this metropolitan area — as well as across the country.
Public Health experts—such as Dr. Amelie Ramirez, the director of UT Health San Antonio's Institute for Health Promotion Research and Salud America!—believe that the best way to solve this problem is community-oriented communication.
"I feel that the messenger really needs to be the individual who lives, works and worships in the community with them," Ramirez told Laura Garcia of the San Antonio Express-News.
COVID-19 Vaccinations in San Antonio
Countless lives are saved because of vaccines, which are rigorously tested and monitored.
Yet some Latinos in Alamo City are experiencing doubt about nationally-approved COVID-19 vaccinations due to a number of factors. Trust is at the heart of the issue, according to West Side promotora—a community advocate and educator—Ludivina Hernandez.
"There's a lot of people that are scared. They don't want to be used as guinea pigs," she told the San Antonio Express-News. "What I want to do is bring them information from the right sources and then let them decide. All I have is my word."
Latinos already get other vaccines at lower rates than their peers.
Latinos were 26% less likely than their white peers to have gotten the flu vaccine. Also, immunization rates for HPV, hepatitis, and polio are lower for Latinos than Whites.
For COVID-19 in San Antonio, Latinos make up 75.3% of cases — worse, these individuals have experienced a host of other issues.
This includes one of the problems most likely to impact overall quality of life: Finances, according to Luz M. Garcini, assistant professor at UT Health San Antonio's Joe R. and Teresa Lozano Long School of Medicine.
"A lot of the Latino community have been victims of financial scams," she told the San Antonio Express-News. "They are terrified that they will go in for a service said to be no cost and somehow be stuck with a large bill they cannot afford."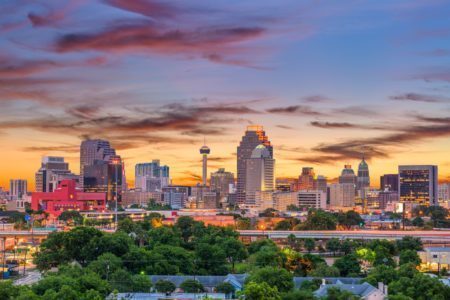 Misinformation is also a big problem among the Latino community.
Still, San Antonio legislators are hoping to address the concerns of those impacted and the advocates fighting for them.
This includes providing vaccines in the city's Southside.
"Our Southside communities have experienced devastating losses during this pandemic and health disparities play a contributing factor in our high COVID-19 positivity and death rate," District 4 Councilwoman Adriana Rocha Garcia, said in a statement. "We need to ensure that our Southside residents have access to COVID-19 vaccines if we are going to get through this pandemic."
The trend in San Antonio mirrors what's happening nationally, where public health officials are promoting safety and efficacy of the vaccine in a way that is specific to communities of color.
For Latinos, that means leveraging the voice of community leaders, elected officials, and people "who live, work, and worship in the same communities," according to Dr. Eliseo J. Pérez-Stable, director of NIH's National Institute on Minority Health and Health Disparities.
"These workers are leading outreach and engagement efforts in ethnic and racial minority communities disproportionately affected by the virus" reports NPR.
What You Can Do to Promote Latino Health amid COVID-19
Dedicated action from government officials can make a difference in this issue, according to Coda Rayo-Garza, a researcher and director of racial justice and gender equity at the YWCA in San Antonio.
"What does the heavy mortality burden on Latinos and Blacks mean for recovery?" he writes in a recent Op-Ed in the San Antonio Express-News. "It should prompt policymakers to create equitable health policies that increase access and utilization for underrepresented groups. For Texas, the easiest path forward is to expand Medicaid access. Medicaid expansion would cover more than 2.2 million low-wage, uninsured Texans."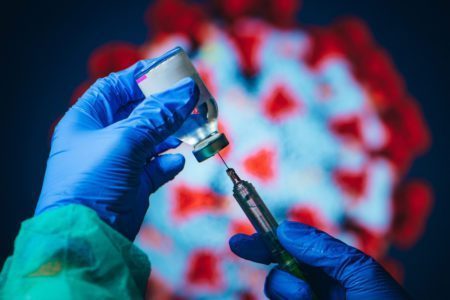 Also, you can take a personal step to ensure the safety of our communities.
See and share our Salud America! "Juntos, We Can Stop COVID-19" digital communication campaign in English or Spanish to help Latino families and workers take action to slow the spread of coronavirus, including getting the vaccine when available.
The #JuntosStopCovid campaign features culturally relevant fact sheets, infographics, and video role model stories to encourage Latinos to change their public health behaviors.
The post As Vaccines Roll Out, San Antonio Latinos are Hesitant appeared first on Salud America.
Recommend

0

recommendations
Published in Fuerza por la Salud